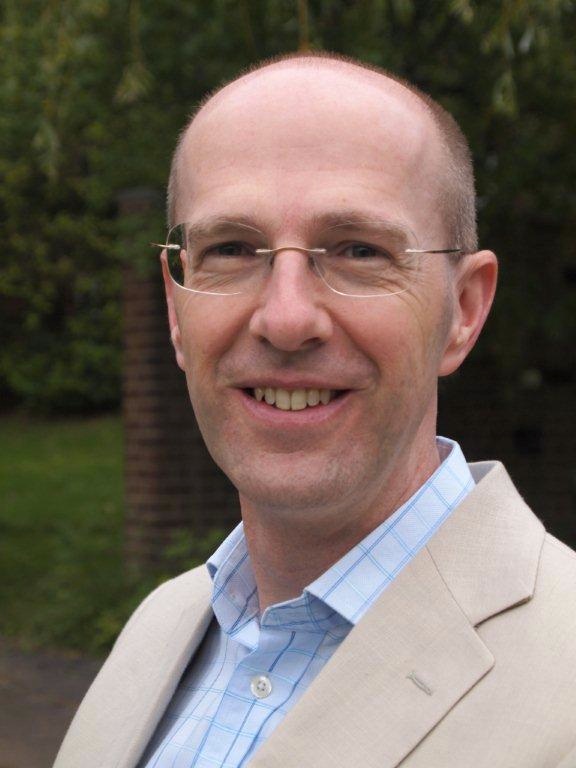 (Photo supplied by Mark Earey.)
Mark Earey is Director of Anglican formation and Tutor in Liturgy at the Queen's Foundation for Ecumenical Theological Education in Birmingham in Britain (www.queens.ac.uk). A prolific author, he has published many books in liturgical studies—including a new edition of Liturgical Worship (Church House Publishing), just out—as well as being involved in the thick of liturgical revision for his church, the Church of England, for many years. Here, Stephen Burns interviews Mark about his important book Beyond Common Worship (SCM Press, 2013) and his recent involvement in shaping liturgy for Messy Church...
BEYOND COMMON WORSHIP
SB: Why did you decide to write Beyond Common Worship?
ME: Back in 1997-2002 I was working for a Church of England liturgical organisation called Praxis as their National Education Officer – it was the period when Common Worship (CW) was being produced and the C of E had no national liturgy 'officer', so lots of questions about how to use CW came to me. I thought those questions would ease off once CW had 'bedded in'. More than 10 years later I was struck by how many of the same questions were still being asked, even by those whose ministerial training had been in the post-CW era. It struck me that a Church is in trouble if it says liturgy is vital to its life and identity, but vast numbers of its clergy (let alone lay folk) find its liturgical resources confusing, intimidating and out of touch with their reality. What is more, lots of the questions were of a similar kind: 'What's the least I can get away with?' or 'What is the simplest?' or 'What can I leave out?'. These questions were not being asked from a spirit of rebellion (though there is a bit that around!) but by good, pastorally-minded and mission-focused church leaders who were trying to make CW work. It felt to me that CW was not 'fit for purpose' in a growing number of contexts, and no one seemed willing to face this reality head on.
SB: What is the book's main argument, briefly?
ME: My basic argument is that 'What is allowed?' is not the best question to ask if you want to get the best quality worship. Better questions include, 'What is appropriate?', 'What is needed in our context?', 'What will help us to express our love for God and allow God to shape us?'.
It is not really a problem with CW itself, but with the whole package of liturgical control in the C of E. Although it has loosened up in recent years, it has done so by constantly stretching the boundary of 'what is allowed' to bring more things within it. It leaves the essential question still the same.
I'm arguing that we need a completely new approach, based more on trust and accountability than on rules. In other words, it's about moving from a 'bounded set' approach (in which rules tell you whether what you are doing is okay) to a 'centred set' approach (in which there is more room for a relational approach to determining whether what you are doing is okay).
SB: How have you found people have responded to it? Who have you been aware has been helped by it?
ME: A lot of people who have read it (especially those working in emerging church, pioneering situations, Messy Church, fresh expressions etc.) have responded with relief that someone has noticed the difficult position they are in, and that someone has made a suggestion for how we could do things differently.
I'm interested though, that beyond that there has been little take up of the ideas – largely I think because CW took up so much energy and time in the C of E General Synod, that a lot of people can't face looking at complex liturgical questions again for a while.
As an idea it is helping some people to feel listened to: as a solution it can't help anyone until it gets taken up at a strategic level. In the meantime we carry on as we are, with increasing numbers of churches and church leaders simply ignoring the rules we have, and bishops colluding with this, in a 'don't ask; don't tell' scenario. All this does is push creativity underground, because no one can admit what they are doing – and that means no one can help them do it better.
SB: So what could change that?
ME: It needs some brave people in a diocese somewhere to start the ball rolling in their deanery synod, asking for a review of the liturgical rules. Then it needs to move from there to a diocesan synod motion and from there to General Synod.
MESSY CHURCH
SB: And what have you been up to with Messy Church?
ME: Although the C of E generally has been struggling to cope with the emergence of fresh expressions of Church within its current liturgical rules, it's been really good to see the Liturgical Commission actively engaging with those who are working in these areas. Several years ago, Lucy Moore (who heads up the 'Messy Church' part of Bible Reading Fellowship) came to talk to the Liturgical Commission about Messy Church and the challenges it was facing as Anglican Messy Church congregations began to want to incorporate Holy Communion and Baptism into their life.
When the new Liturgical Commission for the current quinqennium was appointed in 2016, Lucy was a member and that has increased the opportunities for collaboration. In 2017 she convened a consultation about sacraments in Messy Church which drew together folk from Messy Church and the Liturgical Commission and a few others.
Out of that came a desire to give some guidelines to C of E Messy Churches about how to do Holy Communion within the bounds of CW. To get our heads truly into the space, the Liturgical Commission experienced their very own 'Messy Communion' at its meeting in October (an experience I'll never forget!) and that fed into the process too.
SB: What are you learning about developing sacramental practices in messy church contexts?
ME: Anecdotally it seemed that lots of Messy Church congregations were adding a minimised CW communion service onto the end of a normal Messy Church session. In our guidelines we wanted to encourage them to take a more integrated approach, so that the eucharist was completely intertwined with the Messy Church session, taking seriously the sacramental (with a small 's') nature of Messy Church itself – engaging the senses, being creative, eating together. We also wanted Messy Churches to engage with the integrity of the liturgy too, seeing it as a way to connect with the wider church across both time and space and to see themselves as taking their place within it. Though we have been constrained by the rules that still control CW (see above!), we've come up with guidelines which we hope will encourage MCs to be creative and bold about how they celebrate the eucharist within their sessions, taking their own particular context into account.
TEACHING AND LEARNING IN LITURGICAL STUDIES
SB: What do you enjoy about teaching liturgy and worship?
ME: I love teaching something which is so important to people. Though students sometimes start off thinking they already know about worship (especially if they've been leading worship and preaching for many years), when they get into it their motivation for learning is always really high.
SB: What is the biggest challenge in your context? What are the "current issues"?
ME: The biggest challenge in my context is also the biggest joy – teaching liturgy and worship to Anglicans, Methodists and folk from Black-Majority Pentecostal Churches. They all bring such different assumptions about even the most basic questions.
I think one of the biggest issues across the denominations is how to help people who think 'liturgy' is some demonic scheme to keep the Spirit out of worship to see that there's more to liturgy than that – and particularly that there can be more to 'liturgy' than their own experience of it.
SB: What is your own learning at the moment, Mark?
ME: I'm particularly struck by the ways that our assumptions and practices in worship are determined by whether we are most at home in an oral culture or a literary culture – and also by the way that screens (large and small) and the technology they represent are producing that Walter Ong called a 'secondary orality' – a shift from print (and the written word) to image, emotion, narrative and memory.
Thank you, Mark.